Sterling Networks specializes in a wide range of services, including tailored IT services and solutions for small and medium businesses and their owners in Los Angeles County and Ventura County. We are committed to providing each and every one of our clients with high quality service and support. Our unique IT team is incredibly friendly and can help you every step of the way in growing your business.
We expertly combine our services in order to provide you with customized help and support so you only get what you need and what you want. Our innovative approach starts with a thorough investigation of what your company needs to succeed so that we can ensure a perfect fit with you and our services.
Sterling Networks's clients benefit greatly when they choose to partner with us. Not only will you have more energy and time to focus on your business while we handle your IT needs, but you'll experience happier and more productive employees, too. Let us help you open the doors to more technology so you can rest easy that your network will always perform to your standards and that your company will be able to outperform its competitors with ease.
Sleep soundly tonight knowing that your electronic assets are optimized, maintained,  and protected – because ensuring your business' technology runs smoothly is our top priority.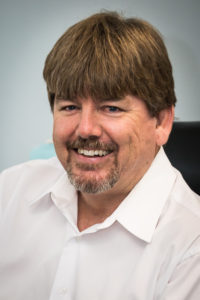 Jim Sterling, President
Jim attended Control Data Institute in 1979. While attending CDI, Jim was hired by Southwest Data Systems, Inc.  Starting out as a field technician in 1979 he worked his way up to Service Manager for one of the largest 3rd party maintenance companies in California. After selling that division, he worked in the software development division, providing software support and integration services to over 600 customers worldwide. In 1995, Jim purchased Southwest Data Systems and set the direction for the company to build on its history of hardware and software support. Jim is a Microsoft Certified Systems Engineer (MCSE), a Microsoft Certified Professional (MCP), and a Microsoft Small Business Specialist (SBSC). In 2004 Jim Co-Founded the Small and Medium Business Technology Network (www.SMBTN.org), a membership organization for IT consultants, resellers, and related professions which provide IT services and/or solutions to businesses.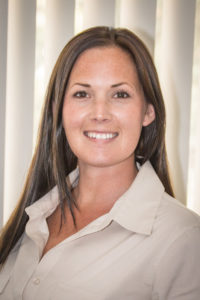 Sara Rosario, Accounting
Sara is a native to California, born in Thousand Oaks, and grew up in the Conejo Valley area. She graduated from Moorpark College in 1998, won Miss Westlake Village in 1998 and spent a few years in the movie and commercial industry and is a member of S.A.G. Sara has an extensive background in administrative duty, administrative accounting, customer service, and retail management which culminates in over twenty years of experience. In addition, Sara is a qualified Notary and ID Live Scan Operator for Sterling Networks, of which she has been an employee since 2013.
James 'Blake' Brown, Technician
Blake has been tinkering with and fixing computers for many years, from building his own computers since middle-school to being the computer guy for everyone in his family. He also helps retail clients as a side business in his free time. Starting as a desktop technician, Blake has picked up the ability to handle many network and server-related tasks as well during his time with Sterling Networks. He's a huge Lakers fan, lover of European soccer, and is an avid investor in the stock market. He can usually be found somewhere under a desk or up a ladder sorting out wires, cables, routers, and other hardware.