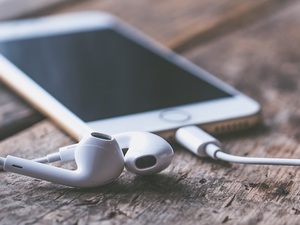 Apple promised that its iTunes app would be available on the Microsoft Store by the end of 2017.  The announcement was greeted with enthusiasm, but unfortunately, the company didn't meet their own deadline. They cited the need for more time to build a more robust user experience for Windows users.
The wait is finally over, and its big news, because some Windows 10 machines can only download apps, and prior to this, iTunes was offered as a standalone download only.
The app is fairly sizeable, weighing in at 476.7MB, and is compatible with both x86 and x64 PCs.
A recent Microsoft blog post had this to say about the announcement:
"Now you can download iTunes from Microsoft Store and easily play your favorite music, movies and more - right from your Windows 10 PC.  iTunes is also home to Apple Music, where you can listen ad-free to over 45 million songs and download your favorites to enjoy without using WiFi.  iTunes is free to download, and you can try Apple Music free for three months.  There's no commitment, and you can cancel anytime."
One thing to be aware of is that if you already have an older version of iTunes installed on your machine and you download this app, it will automatically replace your older version.  It is recommended, therefore, that you back up your data before downloading the latest.  While it does offer a better user experience, it's not worth the loss of your existing library of files.
Kudos to both Apple and Microsoft here. Apple for bringing an excellent free app to the Microsoft Store, and Microsoft for continuing to play nice with their longtime rival, and allowing their massive user base the pleasure of enjoying a portion of Apple's wonderfully robust ecosystem.