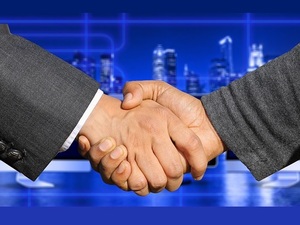 The on-again, off-again talks about a merger between T-Mobile and Sprint is definitely back on, with T-Mobile planning to buy Sprint for a staggering $26 billion.
The deal has been in the works since before Trump was elected President. It died quietly when it became clear that the Obama administration would not allow the deal to go forward, due to concerns that it would leave the US with only three telecom providers, which could harm consumers.
The Trump administration has made it clear that they applaud the move.  However, Trump's Justice Department may be a significant hurdle to clear.  Nonetheless, as things stand now, the deal is steaming ahead and the combined company would have a whopping 127+ million customers, putting it not far behind AT&T's 141.6 million and Verizon Wireless' 150.5 million customers. T-Mobile's CEO John Legere would lead the new, larger company.
John had this to say about the planned merger:
"This combination will create a fierce competitor with the network scale to deliver more for consumers and businesses in the form of lower prices, more innovation, and second-to-none network experience - and do it all so much faster than either company could on its own."
The underlying argument in favor of the merger is that the US is falling behind in terms of network speed. If there is to be any hope of arriving first at a nationwide 5G network, we need bigger, stronger and more robust competitors.
As history shows us clearly though, the regulators of the previous administration have valid concerns about the monopolization of the industry.  Any time there are fewer competitors on the board, regardless of the industry, consumers invariably get hit with higher prices. There's no reason to believe this merger will lead to a different outcome.
Regardless, it now appears that the merger is likely to happen.